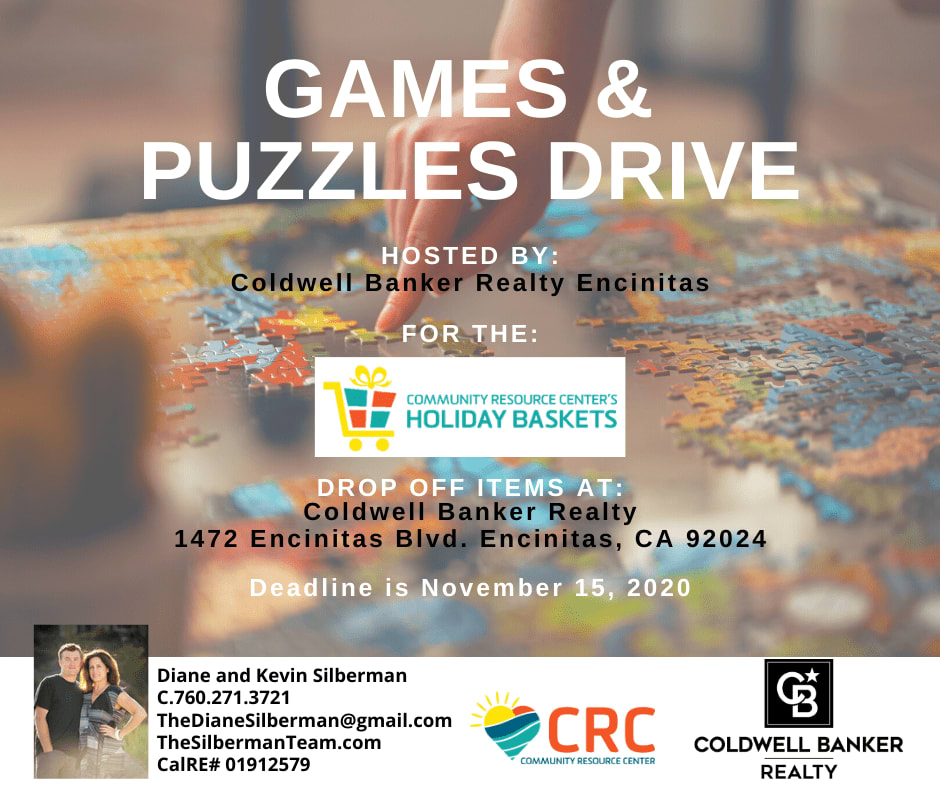 This time of year we slow down and take time to give thanks! We realize how lucky we are to live, work and raise our families in the best place on earth!

The holidays are a great time to take stock, recognize our blessings, and give back! This year our goal is to collect 500 new puzzles and games for the Community Resource Center's Holiday Baskets program. While the pandemic has changed many of our traditions and events, there are still tremendous needs to be met, and our local CRC continues to support women, children and families throughout SD County.

Please consider a donation that can bring a little joy in the form of a new puzzle or game that will be added to the family boxes and senior boxes.

Drop off donations to Coldwell Banker Realty, 1473 Encinitas Blvd., Encinitas.

Donations collected until Nov 15.

or Call for local pick up. (760) 271-3721.

Thank you!