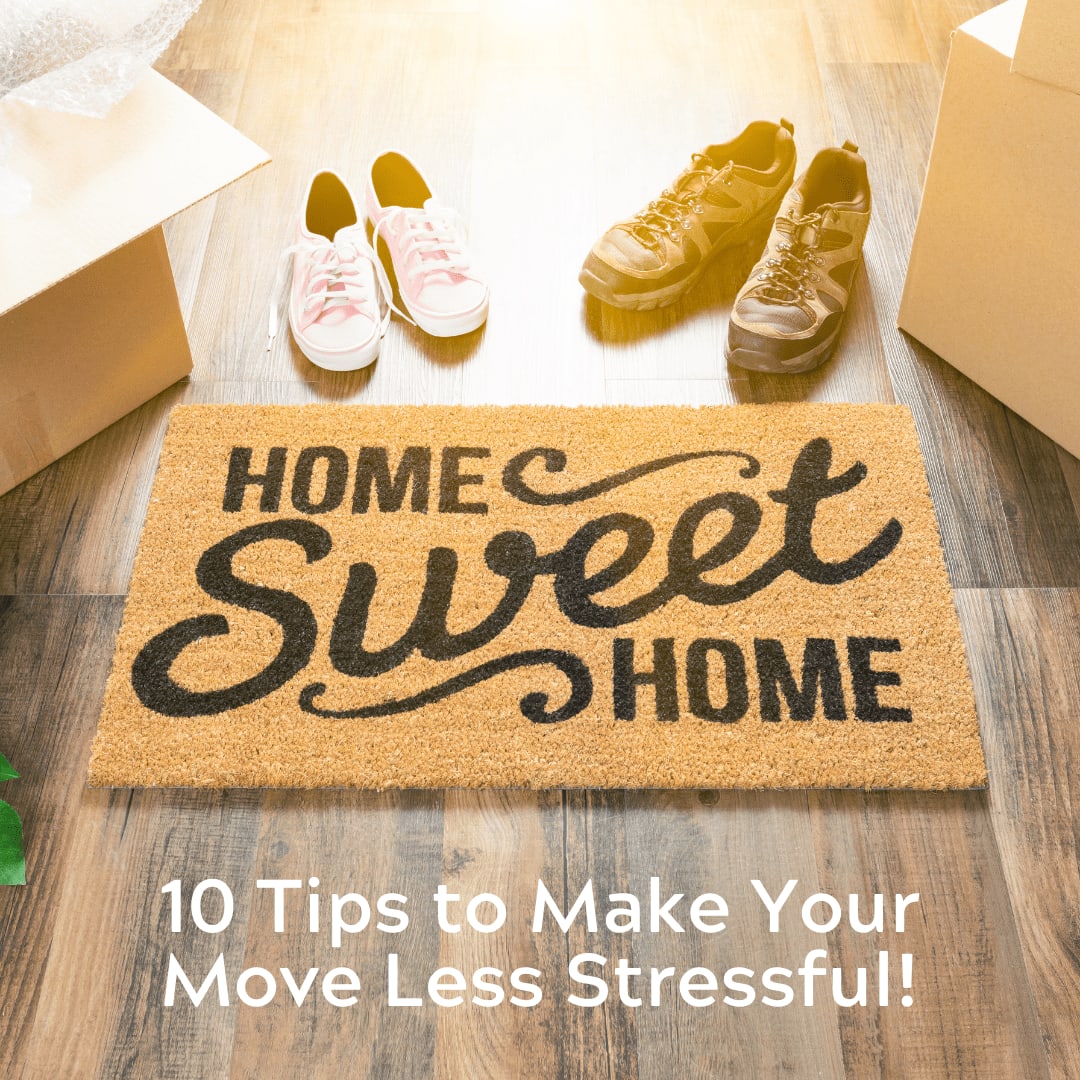 (This is a guest post from our good friend and professional Personal Concierge, Vicki Rawson from North County Concierge. We've referred her to many clients and have even used her ourselves, so we know her tips are valuable!)

Let's talk about moving house one of life's most stressful events! My family has moved homes seven times in the past eleven years and one of those moves was from the UK to California! Our most recent was several weeks ago, so believe me, I know how stressful and overwhelming the whole process can be!

There are resources available to make that moving to-do list less daunting! Hiring a Personal Concierge to help you navigate the organizing and decluttering process, as well as, the packing and unpacking of your home can save you many hours of time. We can help with the planning and implementation of your move.

Starting early is the key. In fact, the first step often needs to be getting your house decluttered and unnecessary items removed for staging your home for sale. It's really best to get rid of items you don't want, need or use before your move. We can help our clients with this process and then arrange for donation drop off (or pick up), consignment of items, or junk removal for items no longer needed.

As well as helping with the decluttering and organizing aspect of your move, a Personal Assistant can also help with the packing, obtain quotes and arrange for movers, organize any repairs or cleaning services required, and help with unpacking and organizing your new home.

If you're looking to do it yourself, here are 10 top tips to help you make the process smoother:
Make sure you have plenty of packing supplies before you begin - different size boxes, packing tape, scissors, markers, bubble wrap and packing paper. Make use of towels, and clothing to prevent fragile items from moving around in boxes or to fill gaps.
Use color packing labels or different colored masking tape to label boxes for different rooms (mark on top and sides of boxes). You can then use colored tape to mark the coordinating room in your new home to make it easy for boxes to get directed to the right location.
Make a hole in the bottom of large trash bags and use them to cover bundles of clothing on hangers to save time packing them all in boxes or suitcases.
If you're taking apart furniture, be sure to put bolts and screws in labelled plastic bags and tape to the back of the furniture.
Label cables and take pictures of the back configuration of electronics so you can remember what cables go where.
Consider plastic wrap or bags as an extra precaution to secure items that may leak, like shampoo bottles. (Yes, this happened to me on our last move!!)
Pack laundry bins, hampers, suitcases and any other large items in your home you can fill and make use of any containers.
Don't overpack boxes, especially if they are on their 2nd or 3rd round of use! Use smaller boxes for heavy items such as books and try to ensure boxes don't exceed 50lb in weight.
Pack an essentials box for any items you may need inhand when you first arrive in your new home. Items may include: basic cleaning supplies, a small toolkit, phone charger, bed linen, an overnight bag with PJ's and toiletries, and if you're a tea drinker like me, don't forget to pack the kettle and mugs! You may also want to throw in a small cooler with cold drinks and snacks.
If you need a detailed inventory of what is packed in every box, you could consider an app-based labelling and storage locating system, such as Duck Pack & Track, a genius way to keep track of all your items.
The process of moving is not an easy or quick one, but we would love to help you navigate your next move or help you turn your new house into a home with our professional organizing services. If you would like more information about these services and our available packages, call us at (858) 220-5921 or email ​[email protected].​

Contact Vicki for all your organizing needs!