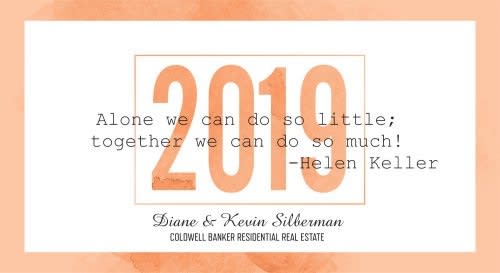 Cheers friends and neighbors! It's a new year!
Another opportunity to make change, improve our lives, and learn new things!
We support all your endeavors and are happy to be your resource for all things "Home!"
-Need a Loan Officer for your refi?
-Looking for a good plumber, A/C installer, or landscape professional?
-Thinking of renting your home and wondering about income potential and credit reporting services?
-How about carpet or window cleaning?
-Mold remediation? New Garage Door? Termite Inspector? Slab Repair?
Or Investigating a move and want to know what your home is worth?
We also love intel about rentals and homes coming on the market!
Contact us
!
After years of helping clients buy and sell homes, we've seen just about everything.
And if we don't have a resource, we have 75 other agents in our office we can ask on your behalf!
We look forward to talking about all things "Home" with you this year!
Diane and Kevin